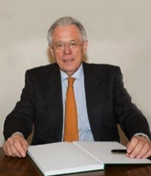 Professor Emeritus, Faculty of Pharmacology & Pharmacotherapy, Alma Mater Studiorum, University of Bologna.
President of SIF Italian Society of Pharmacology (2015 – 2017).
President, Scientific Didactic Center, Rimini, Alma mater Studiorum Università degli Studi di Bologna until 2013.
Dean, Faculty of Pharmacy, University of Bologna (1994/2000/2003/2005).
Representative Italian Government at the CDA of the Alma Mater Studiorum, Bologna (2005-2009).  Adjunt Professor of Environmental Toxicology, University of Texas Medical Branch, Galveston.
Member of several scientific societies.
Awarded, in 2002, with the Invernizzi prize for Natural Sciences and Food.
Author of 686 scientific publications.
President, since 2013, of the National Agricultural Academy.