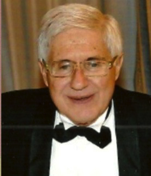 Benefactor of the Foundation
Worked for 30 years in his family's industry, buying and selling rice in nearly 100 foreign countries.
Having sold the business he took an interest in pharmaceuticals, then devoted himself to his many interests, such as writing books, publishing articles in various magazines as well as looking after his estate.
He owns prestigious collections of most rare wines and menus, as well as an impressive collection of creches.
He founded the Bologna delegation of the Accademia Italiana della Cucina (Italian Culinary Academy), the only cultural institution of the Italian Republic dealing with wine and gastronomy as well as food farming, on which matters he is an expert.