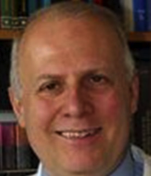 Professor of internal Medicine, Alma Mater Studiorum, University of Bologna.
Graduated summa cum laude and publication of the thesis by the University of Bologna, where he develops his academic career.
Director, Department of Diseases of the Digestive Apparatus and Internal Medicine ( from 2007 to 2014).
President of European Ultrasound Society (EFSUMB) from 1993 to 1996. President, Medical Surgical Society (from 2006 to 2011).
President, School of Medicine & Surgery, from 2012 to 2015.
Secretary, then President (from1993 to 1995) of the Italian Ultrasound Society.
Honorary member of the American Institute of Ultrasound in medicine.